Every Nation Campus (ENC) is a Christian campus ministry based at the University of Queensland (UQ) in St. Lucia where we welcome anyone from any background or culture to join. We aim to honour God and love people through real relationships where we have food, fun and form deep friendships.
Alpha
We all ask life's big questions. Alpha is a perfect opportunity to get together with people to come together and discuss life, meaning, and faith. Come as you are, everyone and anyone is welcome. Please keep an eye on our social media to find out when the next Alpha is running.
Here To Hear You
Every Wednesday 12:00 – 14:00 in the Great Court.
Have you got spare time over lunch or in between classes? Join us! We are here to hear you and we invite you to bring your lunch and come and chat with us about anything! Seriously anything.
Round Tables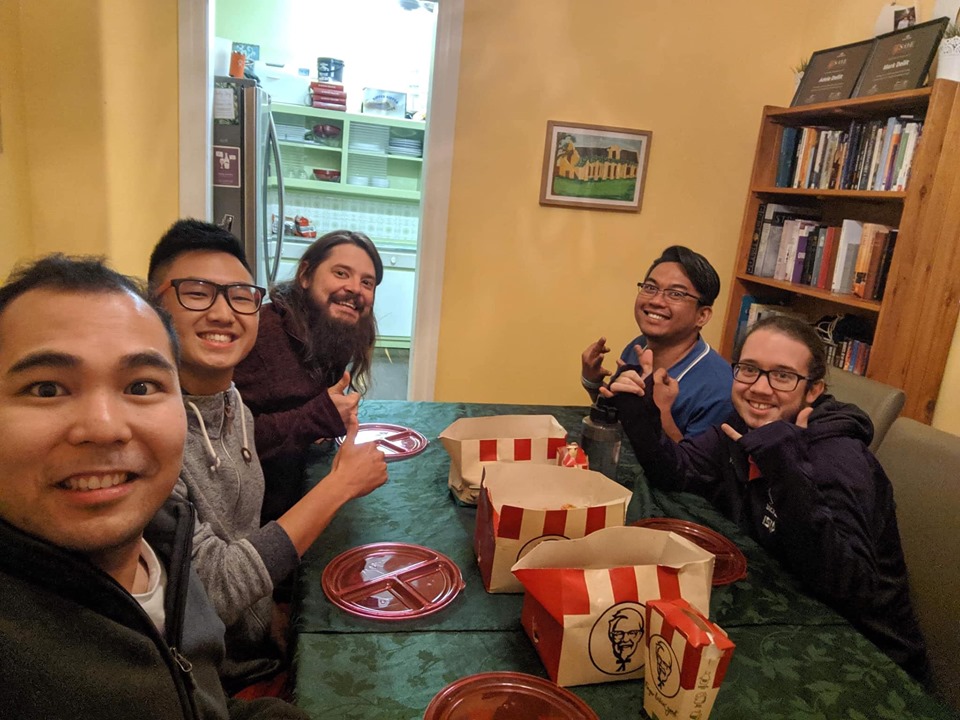 At ENC we love discussions. At round tables, we get together fortnightly at Mark & Adele's place for dinner and discussion. This is a great way to develop leadership qualities, communication skills and learn more about other cultures as we are very multicultural.
Catch-ups
We catch-up on a regular basis on campus for lunch or a coffee and have the opportunity to share where we are at in life, talk about God, and build lasting friendships. Please keep an eye on our social media for our catch-up times.
Wednesday

UQ Great Court 14:00 – 15:00
Tafe South Bank 14:30 – 15:30

Thursday

UQ Great Court 12:00 – 13:00
Queensford College 12:00 – 13:00

Friday
Alive Worship Night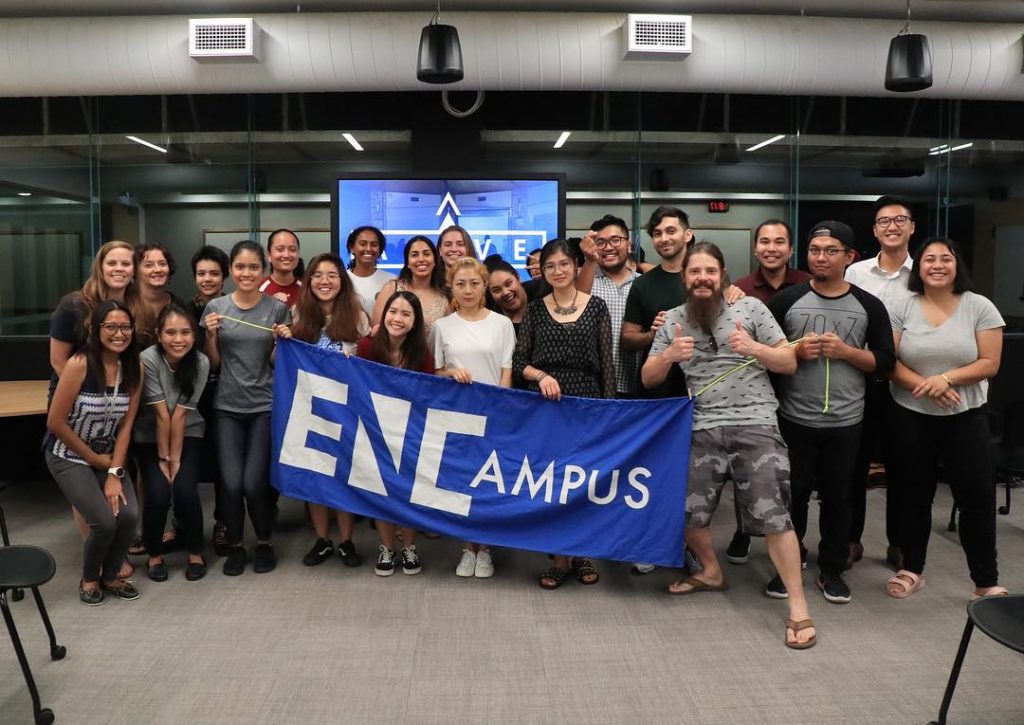 Once a month we get together for a night of food, friendship, and worship. Join us for pizza, be encouraged and participate as we get to worship on campus and pray for one another.
Social Media
For upcoming events please keep an eye on our Facebook and Instagram pages.
Click HERE to like us on Facebook!
Click HERE to like us on Instagram!
Contact Details
Email: Mark Dellit mark.dellit@enbrisbane.org
Email: Adele Dellit adele.dellit@enbrisbane.org