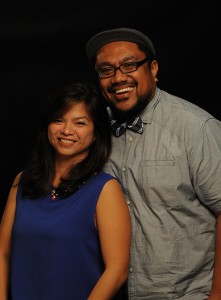 Tina and I want to thank you so much for taking time out to visit our Every Nation Brisbane website. If you haven't had a chance to join us yet, on behalf of our EN Brisbane family, consider this your invitation to join us at our services every Sunday, 3pm at SunPAC, 470 McCullough Street, Sunnybank, QLD 4109, Australia
We also have life groups throughout the week in different parts of the city. This is where we have the opportunity to encourage each other in God together in community throughout the week. We'd love to have you join us – let us know if you're interested and we can find an appropriate group for you.
If you would like to know more about our church, our life-groups, or have any questions, please don't hesitate to contact us here. We'd love the opportunity to see how we can pray for you and serve you.
Grace and Peace



Neli Atiga
Senior Pastor
Every Nation Brisbane