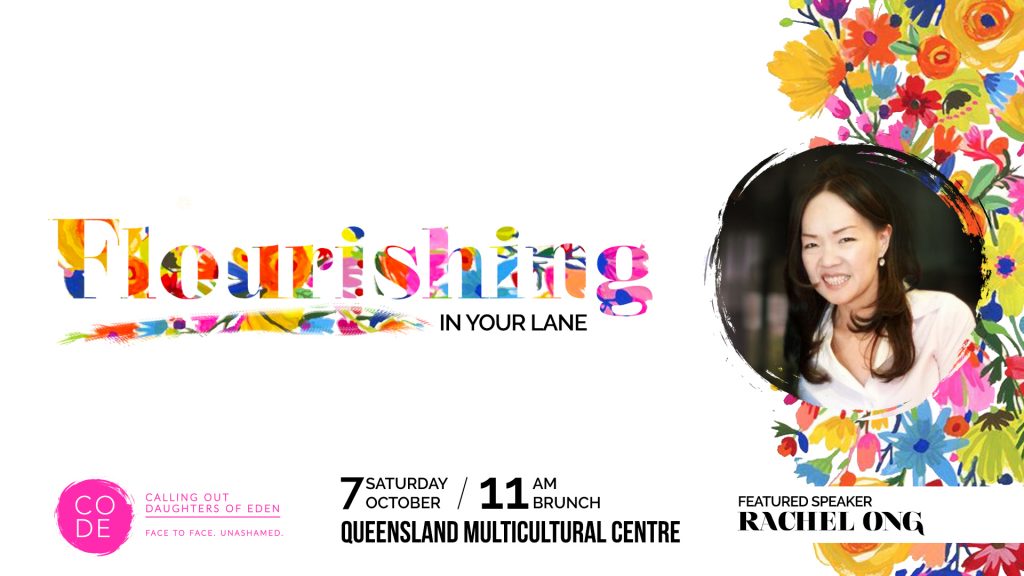 Ladies, you are invited to the next CODE event, 'Flourishing in Your Lane', a talk over brunch, led by Rachel Ong.
We have a special deal for you, ladies!
• The 2-for-1 deal is only $10 per person when you bring one friend!
• Bring 4 or more friends, and you only pay $30 for the group!
• Bring 9 friends with you, and your group of 10 (including yourself), get in for free!
So invite your friends and don't miss out – mark your calendars for Sunday, October 7 at 11am!