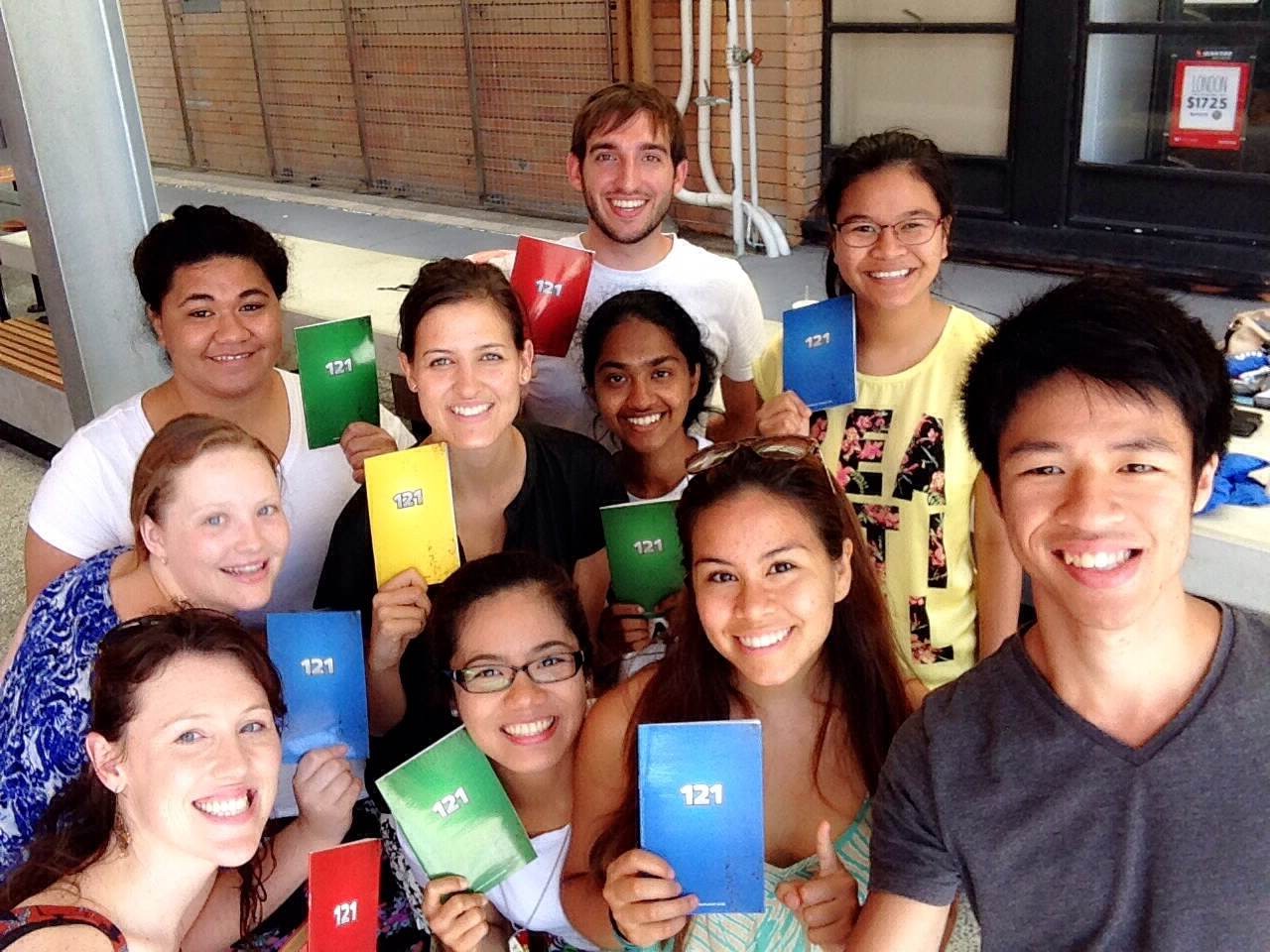 What is Every Nation Campus?
Every Nation Campus (formally known as clubREAL) is a Christian leadership club based at University of Queensland (UQ) St Lucia. Since forming in early 2013, clubREAL has already earned official recognition from UQ Union in two award categories: Runner-up for Best New Club 2013 and Best Religious Club 2013.
Who can join Every Nation Campus?
Anyone! Although we are a Christian leadership club, Every Nation Campus is not just for Christians and not just for established leaders. Every Nation Campus is open to any student or professional interested in developing leadership potential, building confidence, and increasing personal influence.
Why should you join Every Nation Campus?
1) REAL Leadership
Every Nation Campus is committed to sharpening your leadership skills. Our fortnightly leadership training workshops and members-only leadership summit are designed to help you lead with confidence and excellence. You will strengthen your personal and professional skills as you learn about a variety of insightful topics: goal-setting, vision, influence, integrity, motivation, delegation, team-building, and problem-solving. If you want to become a leader, Every Nation Campus is for you.
2) REAL Foundations
Every Nation Campus believes that strong foundations are essential for effective leadership. Our weekly Bible studies provide an avenue for Christians and non-Christians alike to develop spiritually and engage with the most influential historical and religious text of our time: the Bible. Every Nation Campus provides you with the opportunity to grow spiritually in an environment of trust and transparency, whether you prefer the context of small group discussion or the option of one-on-one spiritual mentoring. Either way, Every Nation Campus will help you attain a deeper sense of purpose and meaning in your life.
3) REAL Connections
Every Nation Campus is a place to nurture genuine friendships and lasting connections. We are committed to providing group support, acceptance, and consistent encouragement. People are the most important part of true leadership and the most important part of Every Nation Campus. We love sharing adventures and spending time together. From concerts to camping, and karaoke to games nights, you will find making friends at Every Nation Campus oh-so-easy.
In 2013, clubREAL organised and hosted 100+ events. You can look forward to a host of social activities, sports, games, picnics, parties, festivals, and out-of-town trips this year.
Join Every Nation Campus and see for yourself how fulfilling and fun the year will be.
Contact Details:
Email: Mark Dellit mark.dellit@enbrisbane.org
Email: Adele Dellit adele.dellit@enbrisbane.org